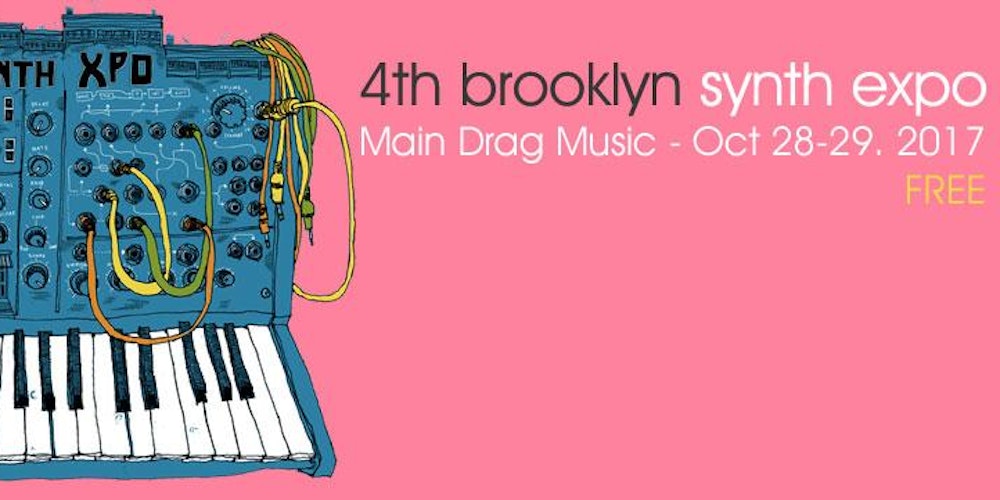 Main Drag Music is a venue for Brooklyn Synth Expo which is a completely free event. "New, old, big and small synths – at your fingertips" is the exposition's tag line.
Where to go? 330 Wythe Ave, Brooklyn, NY. Williamsburg's premier musical instrument store Main Drag Music where the show will be hosted is located in the core of Brooklyn's musical neighborhood.
Brooklyn Synth Expo is a free entry interactive demonstration of instruments which has been successfully sponsored and arranged for the 4th time.
Among participants there sure will be Arturia, Dave Smith Instruments, Dreadbox, Elektron, Expressive E, Eventide, Hologram Electronics, KORG, Kurzweil, Moon Beam Synth/Sampler, NORD, Native Instruments, Novation, Roland, Studiologic, Waldorf, Yamaha, Moog, 1010 Music, 2hp, 4MS, Copper Traces, Doepfer, Intellijel, Make Noise, Malekko, Mutable Instruments, Pittsburgh Modular, Qu-Bit, Sputnik, Tiptop, Verbos.
And more to be announced.
The expo is scheduled from 12pm to 8pm on Saturday October 28 and from 12pm to 7pm on Sunday 29.